Introducing
A beautiful and healthy start to life
We use our quarter century of experience to help newborns, who are our precious, make a healthy and beautiful start to life. While using the advantages of our knowledge, we also adapt innovative technologies to our products, thus making the work of healthcare professionals and fragile newborns treatment easier.
Featured Products
Neonatal Intensive Care Units
We offer a variety of solutions to support your neonatal environment.
We look at it with a holistic approach that includes people, technology and the environment. We manage our company with a long-term perspective and we try to create value for life.
On the way we proceed in the light of science, we will share all our knowledge with humanity. We use it for good and we strive to discover more.
Our values are our passions. We believe that a newborn anywhere in the world has to have a chance of good start in life which makes our passions sustainable.
We support our partners to grow their business by providing ideal service.
Our worldwide network in 65 countries make us sure to provide to fragile newborns, a healthy start in their criticale period of life.
We help thousands of end users, patients and their partners thanks to our distributor network in 5 continents.
News and Articles
Read the most popular news and articles in NICU industry and from us to catch up with the latest policies and trends.
After hundreds of new contacts and hours of meetings, the 4-day fair was very productive for us and our …
Feb 14, 2022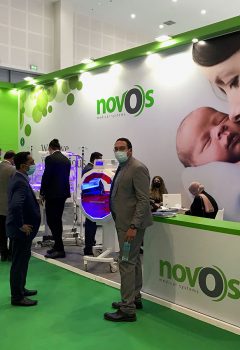 After a long break due to the pandemic, we attended the Medica Germany fair, which is the world's …
Jan 19, 2021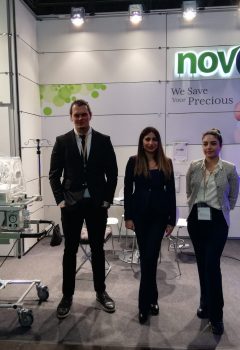 We were pleased with the feedback we received, together with an intense and beneficial fair. We are happy to …
Feb 09, 2020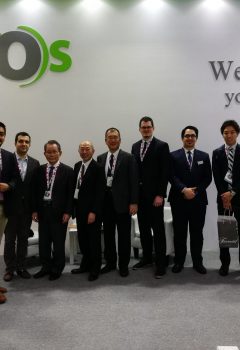 We have been using the KI 1000 infant incubator in our hospital for a long time. Suitable for 1st and 2nd level newborn care. We did not have any problems in terms of heat and humidity. It will be more beneficial for us if an external monitor is added.
We use Novos' devices in our hospital. Thanks to their ergonomic designs, we can easily carry them around the hospital. We are particularly pleased with the heat and moisture insulation.
In general, Novos devices are very easy to use, Novos engineers think and develop every detail for us. Also, thank you for the fast technical services.

We have been working with novos medical systems since year 2016. We have succuessfully delivered 37 pieces of Bililed Maxi Phototherapy Unit, Kangaroo KI 1000 Infant Incubator, Kangaroo KR 1000 Infant Warmer within agreed delivery period and conditions. We are completely satisfied of Novos Products and services, in terms of their fast delivery time and excellent after sales service.
We are one of the leading medical companies in France. We have been selling and marketing Novos products, since year 2017. We are happy in terms of marketing support, product quality, and fast delivery time.
We are completely satisfied of Bilisphere 360. It is the most effective device for jaundice treatment.
We would like to declare that we are very pleased with KI 1000 infant incubator, which we use in our hospital for a long-term, provides easy usage and works efficiently. Ergonomic desigh allows easy usage and servo humidity system is very efficient. Furthermore inside is very large and easy to clean.
We Have delivered 5 pieces of Bililed Maxi+within timeline. We are happy with quality, performance, instant after-sales service, reasonable price and fast delivery time.
We have successfully delivered 21 pieces of Kangaroo KI 1000 Infant Incubator within agreed timeline. We are completely satisfied of Novos Products and Services, in terms of their quality performance, high technical specs, unique safety features, marketing support, excellent after-sales service care, reasonable price and fast delivery time.